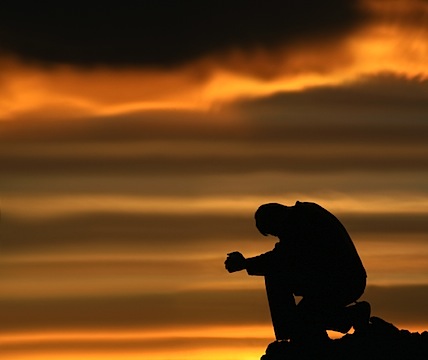 So things don't look so good. Life's throwing you a curve ball. It's hard right now. Whenever I struggle with things I usually go to somebody for help. That person is usually either one of my parents. I love my dad and my mom. They know me better than anybody else. They have been through things like this before.. They love me more than I can imagine. When I need help I always try and seek their aid. But as a missionary right now, I can't always just call them up and tell them what's up. As missionaries we live by very specific rules and guidelines to help us focus on the work we perform. And one of those rules is we can't can only call and talk to our families twice a year, Mother's day and Christmas. But there is somebody always there, someone who always listens, someone who always answers the phone, somebody who always loves you.
In the Bible Dictionary of the LDS version of the King James Bible, it says under the entry for prayer
"As soon as we learn the true relationship in which we stand toward God (namely, God is Our Father, and we are his children), then at once prayer becomes natural and instinctive on our part (Matt. 7: 7-11). Many of the so called difficulties about prayer arise from forgetting this relationship. Prayer is the act by which the will of the Father and the will of the child are brought into correspondence with each other." (Bible Dictionary pg 752.)
God is literally our Father, I know this to be true. Our physical lineage goes back all the way to Adam down many generations, our spiritual lineage only goes back one, and that's to our Heavenly Father. And just as our earthly parents have that love for us, He loves us even more. "If ye then, being evil, know how to give good gifts unto your children, how much more shall your Father which is in heaven give good things to them that ask him?" (Matt. 7:11).
Some people worry and wonder what they should say when they pray. Remember this, He is your Father, talk to Him like you would your own Father. If your relationship with your earthly father isn't the greatest, that doesn't mean you can't develop a strong relationship with your Heavenly Father. Talk to Him, He loves you, pour your heart out to Him.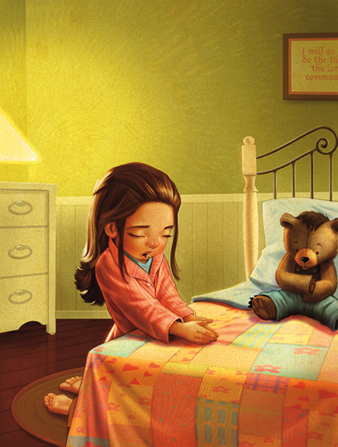 When you need some help or you need some answers, be humble enough to get on your knees and come before Him in prayer. I say this all the time to people, there is never such a thing as a bad prayer.
I wish I could express this these thoughts better in words, but I will give it a try. I know the power of prayer is real. It's helped me through the hardest times of my life. Sometimes, I struggle and I feel so alone. I have received some of the greatest comfort to my soul by simply telling Him all that I feel. He never wants you to think that he is tired of listening to you. He has all the time in the world and would gladly spend all that time with you. I know He is there, I know His son Jesus Christ lives and is the one who carries my prayers to my Father in Heaven. I know that He hears and answers our prayers. Answers may come in a variety of different ways and may take some time to receive, but He does answer. This I know and of this I so testify.