My Family Tree!!
I discovered something new just recently. If you have an lds.org account, this takes about a minute to do if not less. Simply go to this link,
https://createfan.com/
, type in your username and password, and boom, in an instant, this 9 generation family tree is generated for you and you can save it and keep it to print and share with others!! I did this just recently and it's already become a blessing in my life. It's allowed me to see what work I can do to make mine more complete and gives me a visual to see who these people really are and how they relate to me.
I've enjoyed so many blessings because of this new found joy in my family heritage. While packing all my stuff just before leaving home to be a missionary, my dad pulled up on the computer a whole bunch of stories from my family history and printed them for me to take while on my mission. I've briefly glanced over them and read a few, but really haven't gotten to much into them. The reason being is I can't remember who is who and how they relate to me. But with this new chart that is up above, I've been able to go through these personal histories of my family and experience a deep personal connection with them. Here is a few things I have learned already.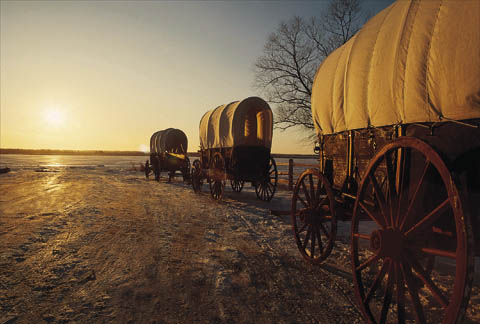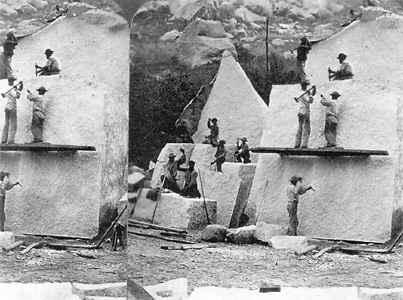 Men working on granite blocks for the Salt Lake Temple
I learned that my blood comes from a few European countries. My last name Rasmussen comes from Denmark. My great-great-great Grandfather was a Rasmussen from Denmark who sailed to the USA and Denmark and back 7 times before settling with his family in Idaho! I also have family deeply rooted in England and especially Scotland. I learned a lot from the example of one of my many great-great-great-great grandmother Elizabeth Patterson Hunter. She suffered a lot in her youth and also throughout her adult life. She was forced to work in coal mines in Scotland but she joined the Church and traveled with her family across the sea and across the plains. She endured hardship after hardship but always had a positive attitude. She loved to sing and dance and could brighten anybodies heart. She loved her Scottish heritage and shared it quite frequently with others to boost their spirits during hard times. She raised a wonderful family and helped establish the Saints out in the west. Her husband Adam Patterson Hunter was also a stalwart example of hard work, love, and perseverance. I was so happy to learn that he contributed almost his whole life to the building of the Salt Lake Temple which has a special place in my heart. He gave of his time and means for years to help quarry and haul the granite blocks from Little Cottonwood Canyon to be used in the building of the temple. I learned a lot from their history, about what I can do when I go through hard times in my life. I learned from their examples that I can go through anything in life with a positive attitude and that there is always a bright future in store.
I wish I could share more about what I've learned from these family histories. But overall the experience has been remarkable. I've learned lessons of hard work and perseverance as I've read about the rich history of my pioneer ancestors. I know they are just across the veil and that they are supporting me through what ever I may go through. I wish to share with others how great a blessing this simple research of my family history has already blessed my life. If you have just a quick minute, jump on a computer and print one of these family tree fans that you see on the top. Then start finding some old stories of your ancestors. As you reflect back on what they did, you will find so much added strength and an even greater personal relationship with those who have gone on before you. I know this Church is true and that families are together forever. I can't wait for the day when I can finally meet these my ancestors and thank them for all they have done to provide me with the life I enjoy today. I love them so much and I love my living family even all the greater!